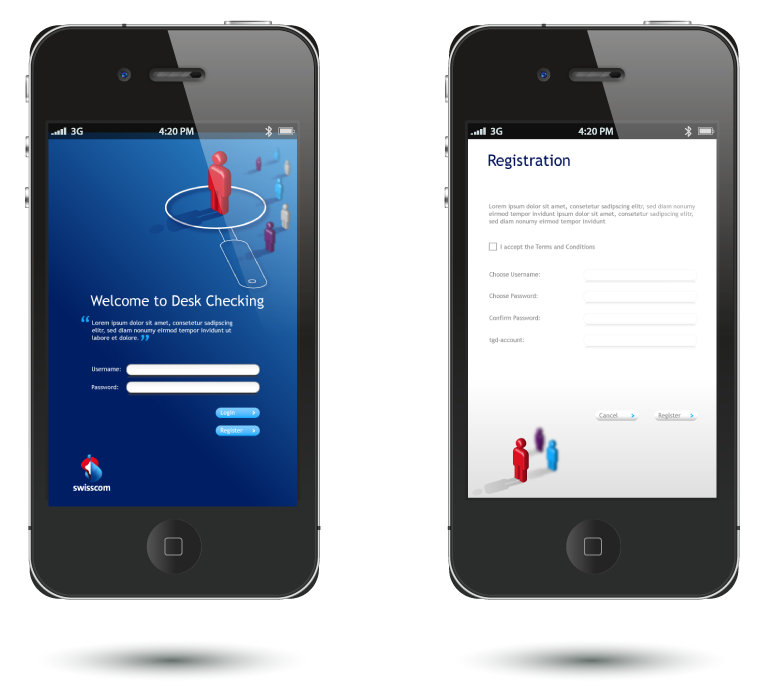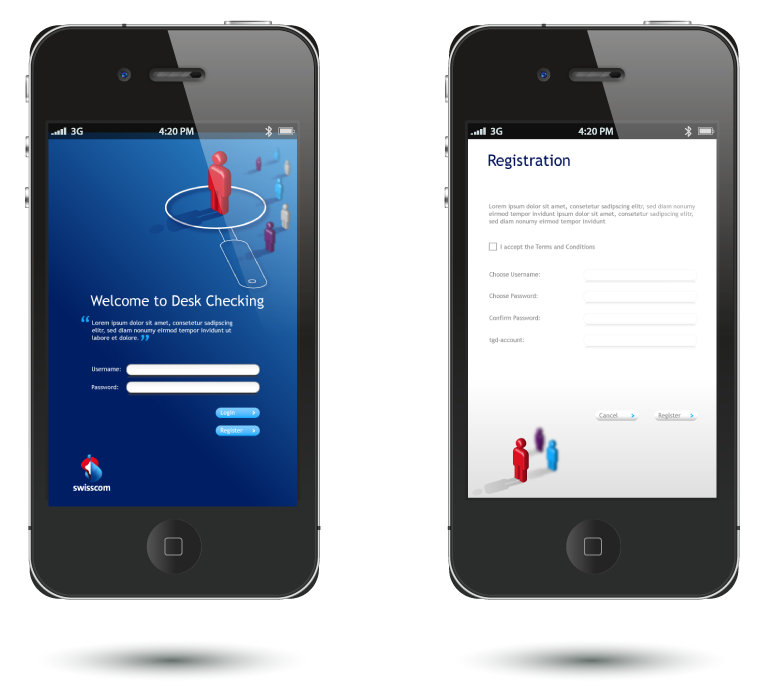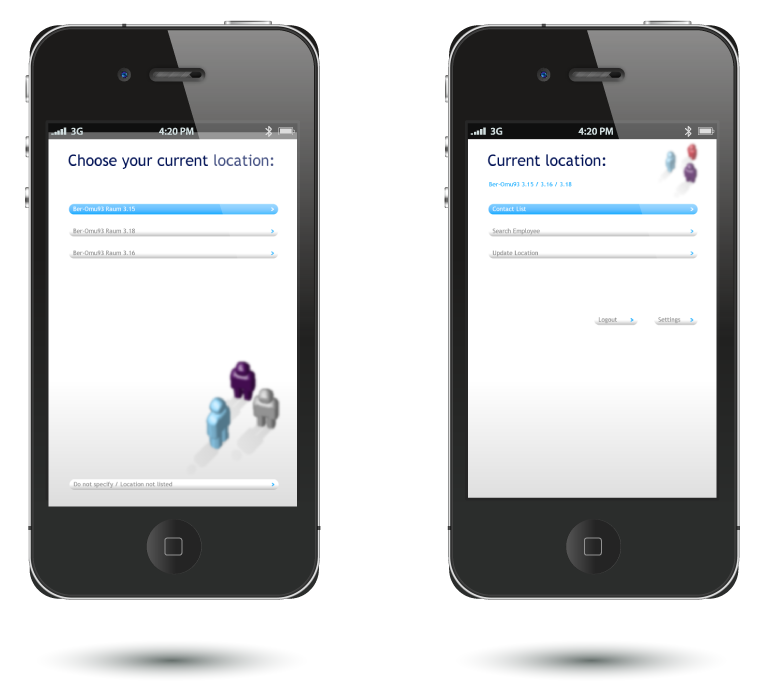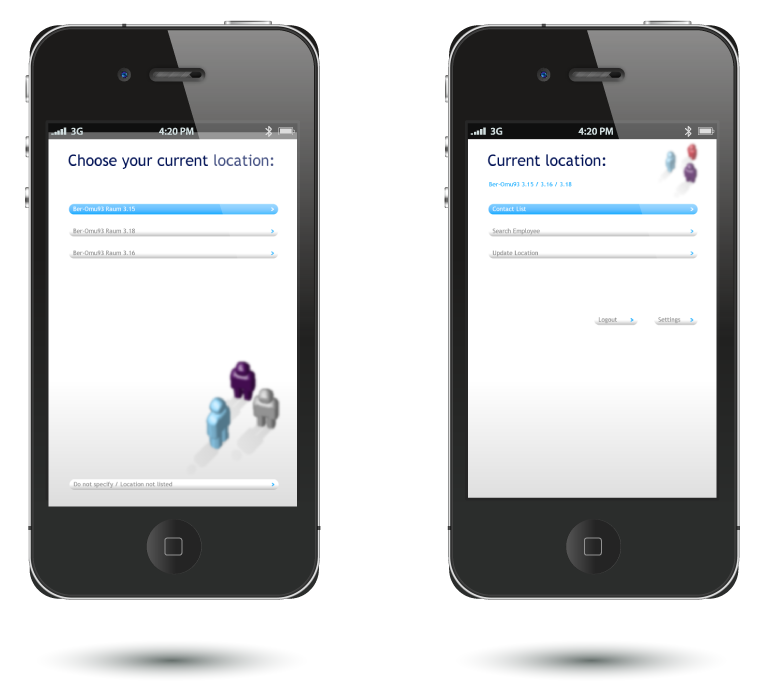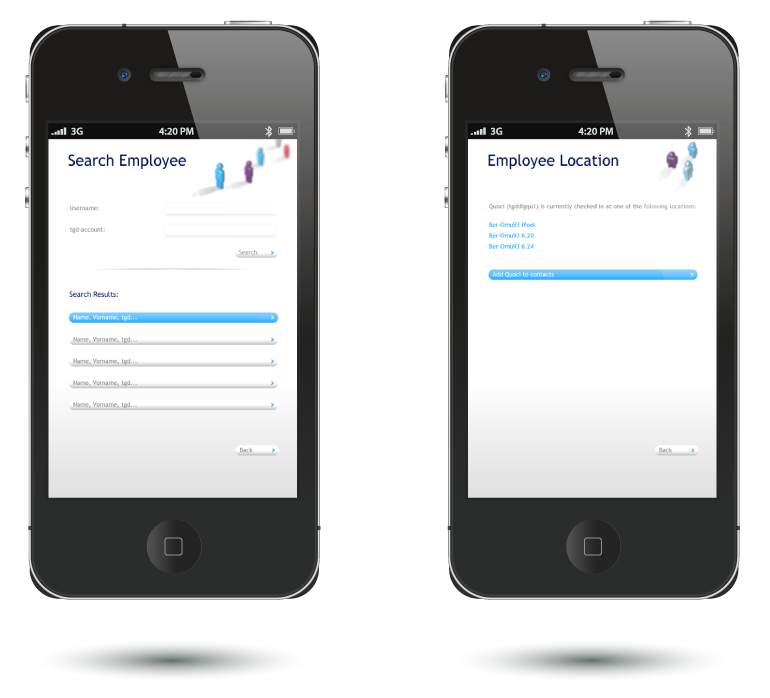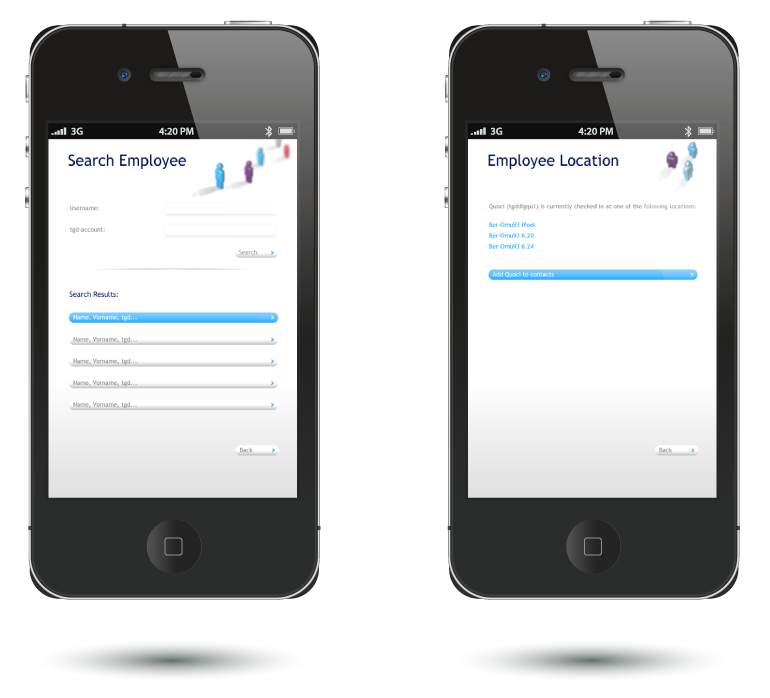 CLIENT
Swisscom - "Swisscom Innovation Team"
TOPIC
Swisscom is a large company and some employees move around a lot. To save desks, these employees work in shared areas, known as "Desk Sharing".
TASK
The client was commissioned to design a tool which allowed the employee to easily locate his coworkers.
The task was to design the application interface for mobile phones.
Year of production: 2010
Copyright © Swisscom AG, Alle Rechte vorbehalten.