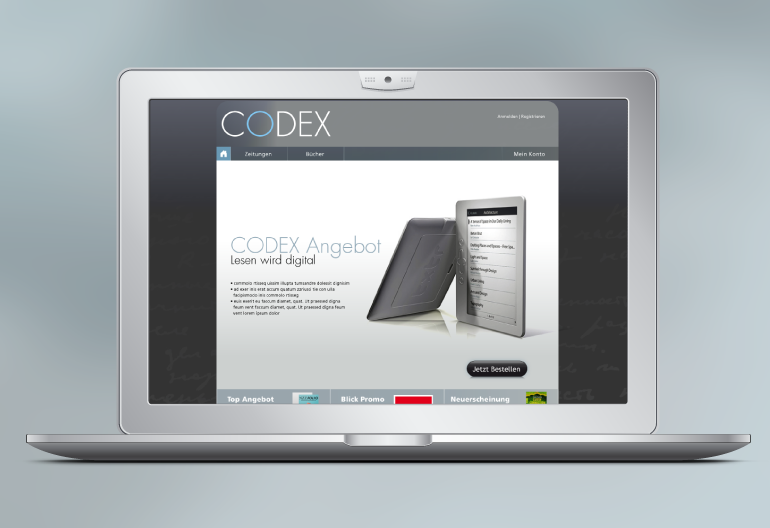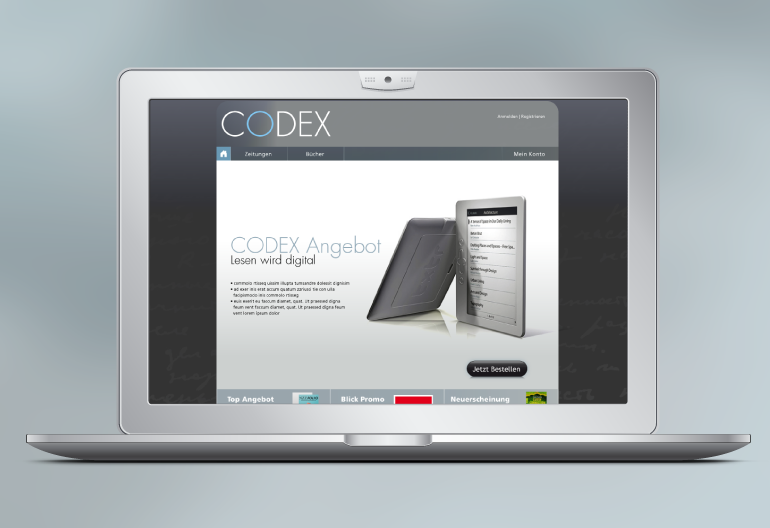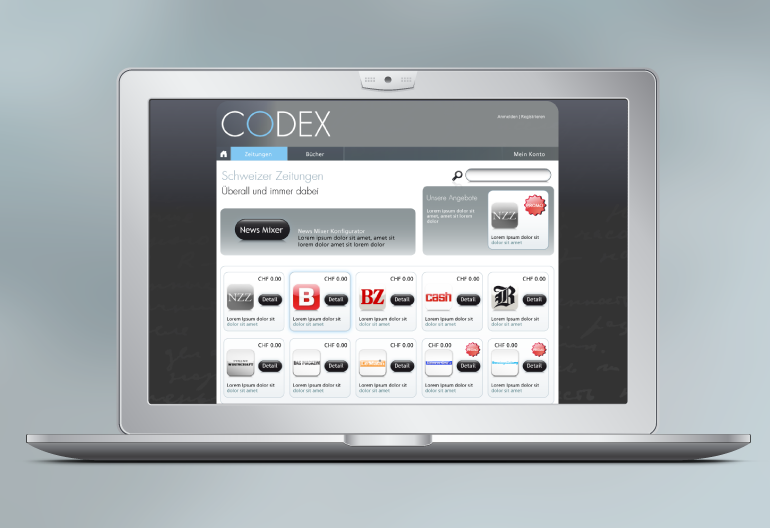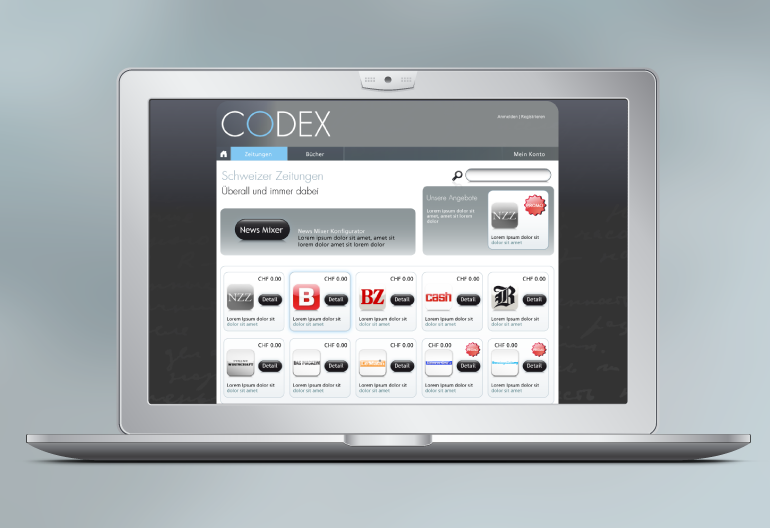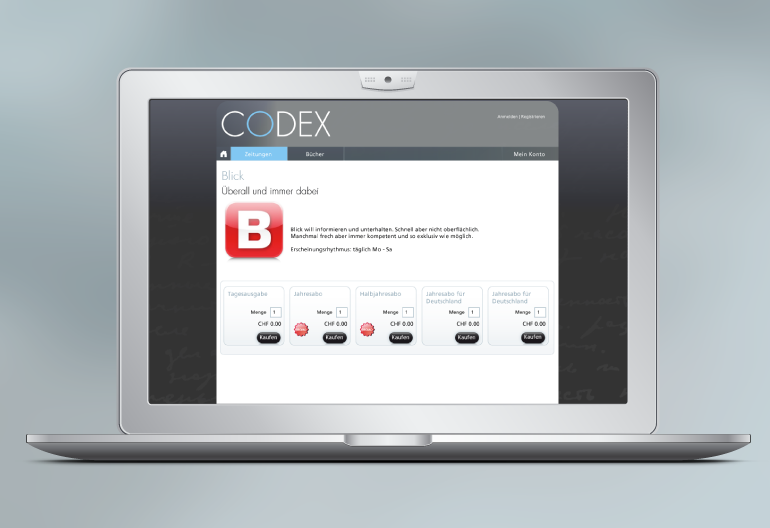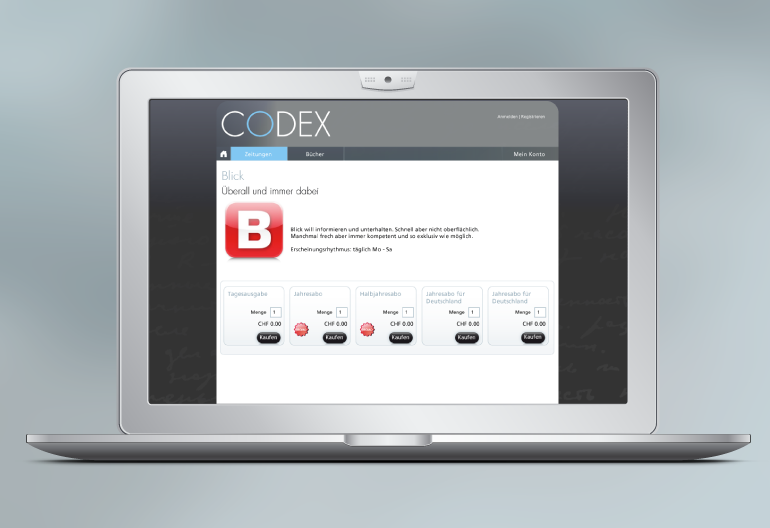 CLIENT
Swisscom - "Swisscom Innovation Team"
TASK
The customer request was to create an application for the computer to organize the purchase and storage of books, magazines and newspapers, which could later be read on an electronic reader.
TOPIC
The task was to design the interface of this application and optimize the graphics for the programming phase.
Year of production: 2010
Copyright © Swisscom AG, Alle Rechte vorbehalten.