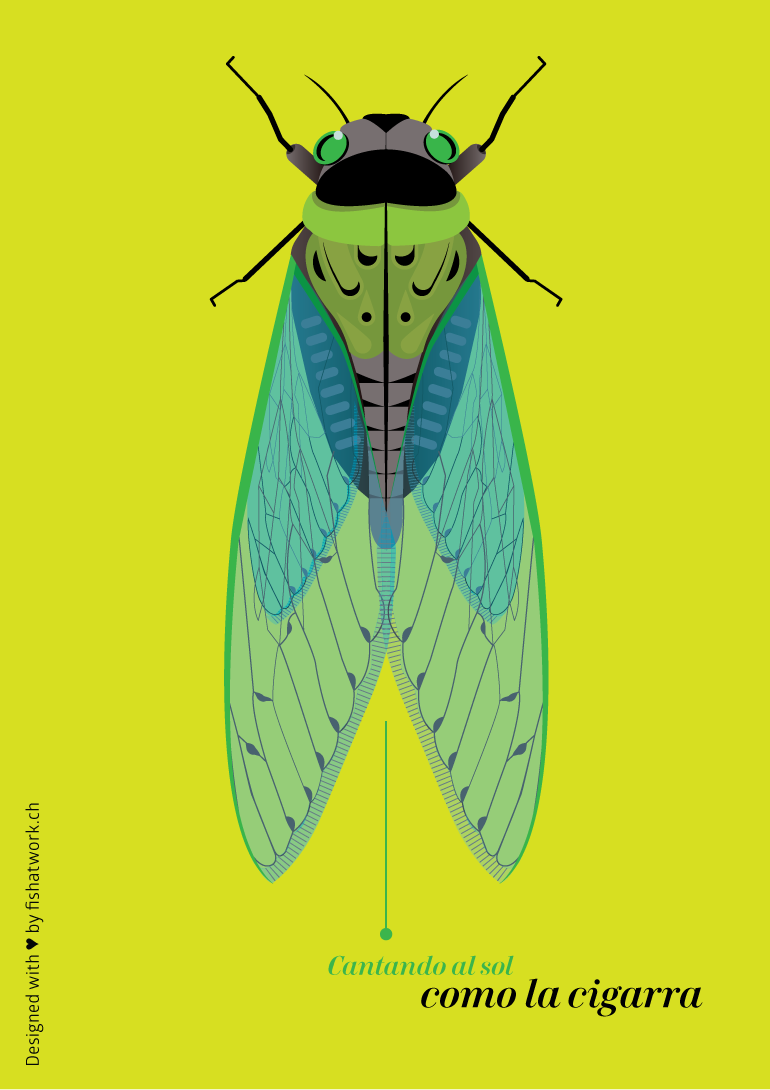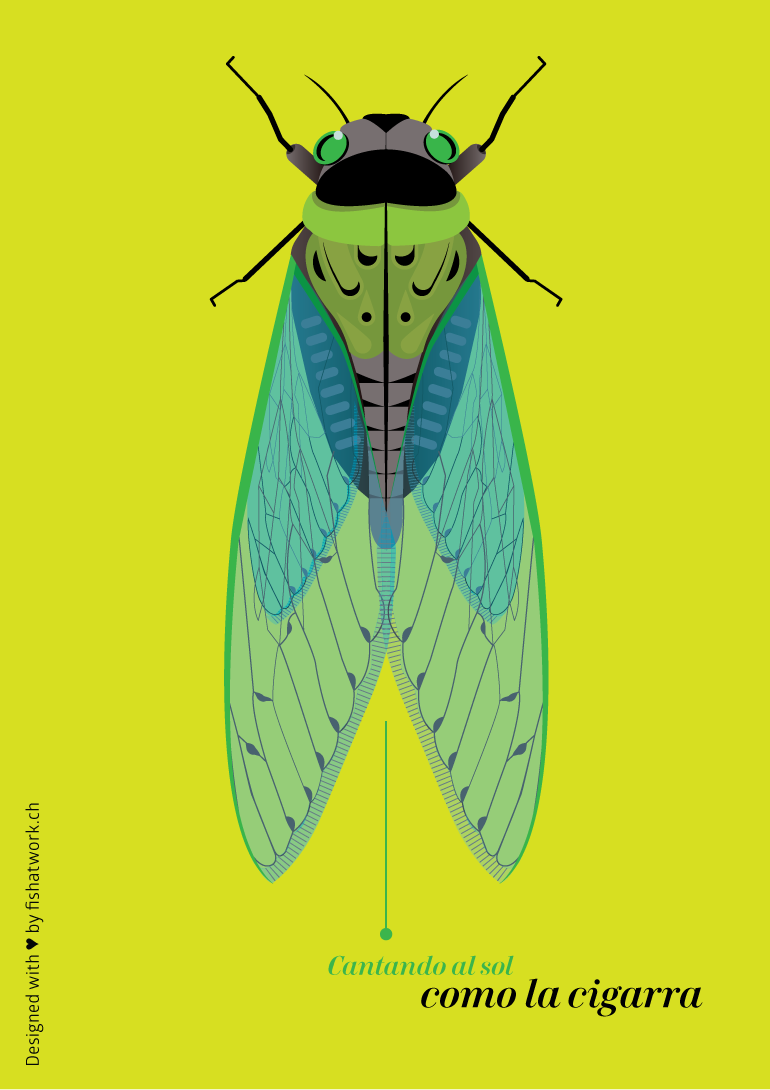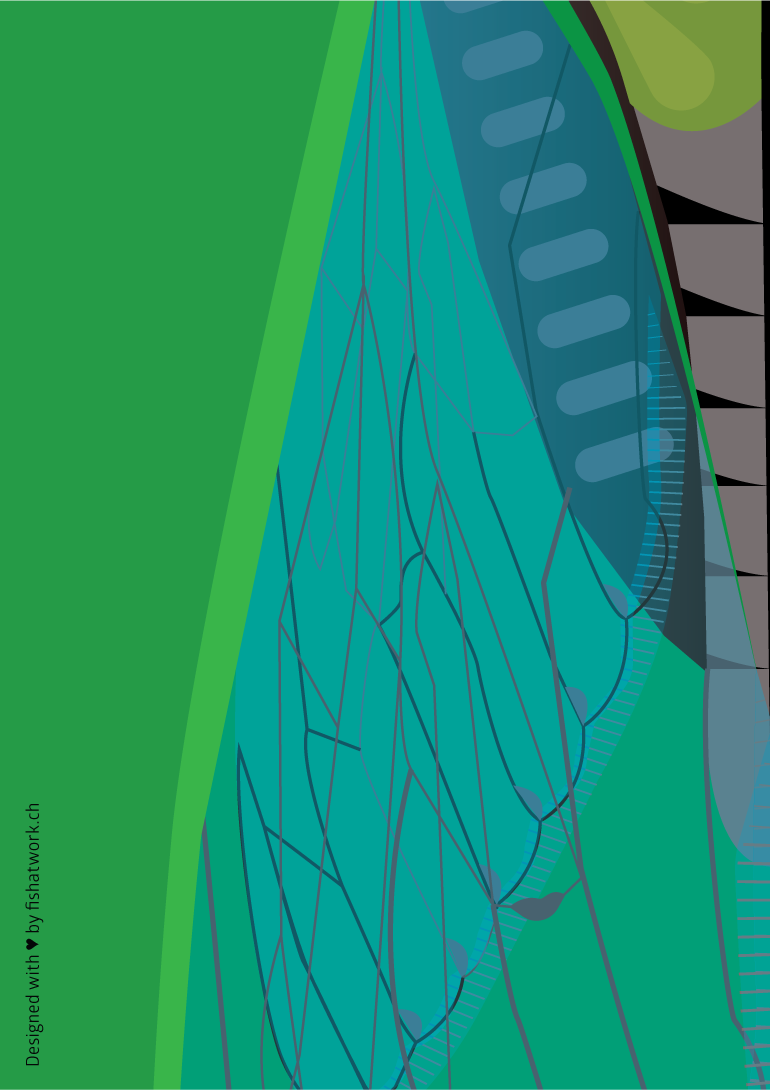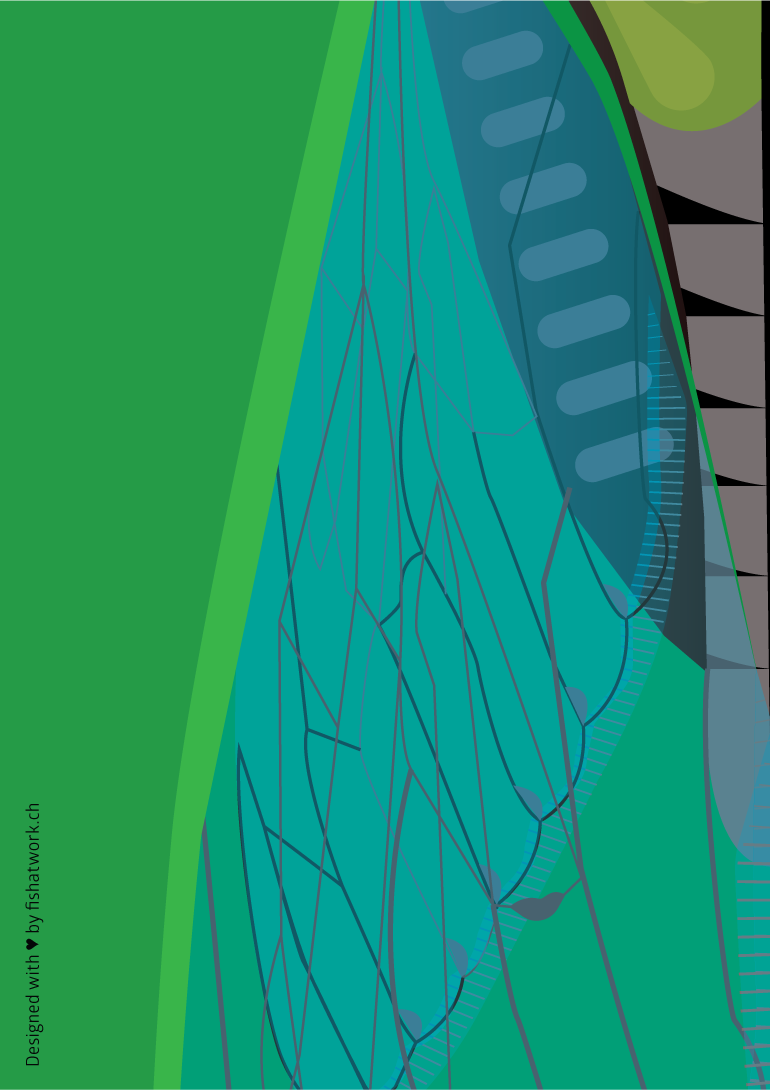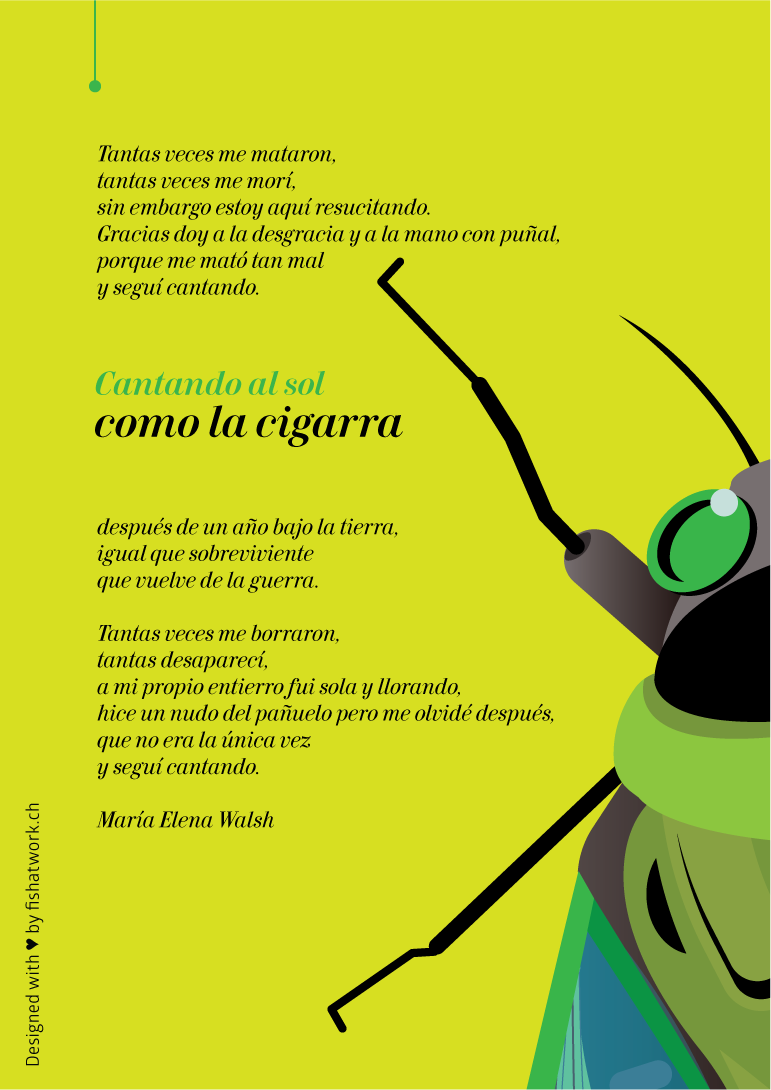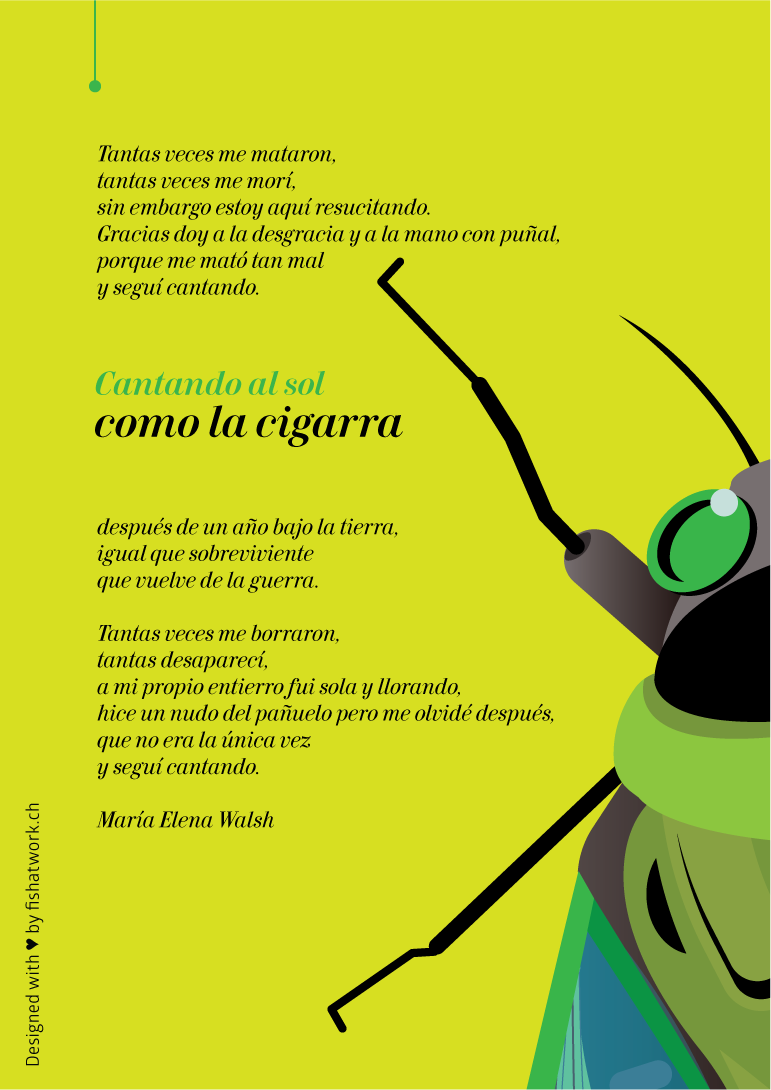 THEMA
"Like the cicada"
TASK
"Like the cicada", from the well-known folk song by the musician and poet Maria Elena Walsh, the piece of music has a powerful message of hope that invites us to keep singing, even though we feel vulnerable by the dark beings that attack us.
This illustration is a tribute to all those courageous people who, like the cicadas, never tire of fighting on.
In this exercise I have illustrated a minimalist cicada surrounded by very bright colours. This illustration can be applied to cards, posters or other objects that decorate the walls of the home.
If you like it, contact me by Mail.